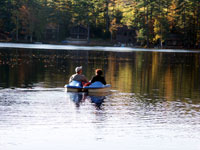 Kastner's on the lake is a peaceful Adirondack waterfront resort located minutes from the excitement of Lake George, Saratoga, and Lake Placid. Looking for a place to enjoy nature's beauty, get to know your family and have great memories? Relieve your stress and watch the world disappear. Come to our hidden little piece of heaven.
Our quaint facilities are located in the Adirondack Park of New York State snuggled in between the beautiful maple and majestic 100-year-old pine trees on the cozy, quiet shores of Lake Vanare in the town of Lake Luzerne. Conveniently located just minutes from Lake George.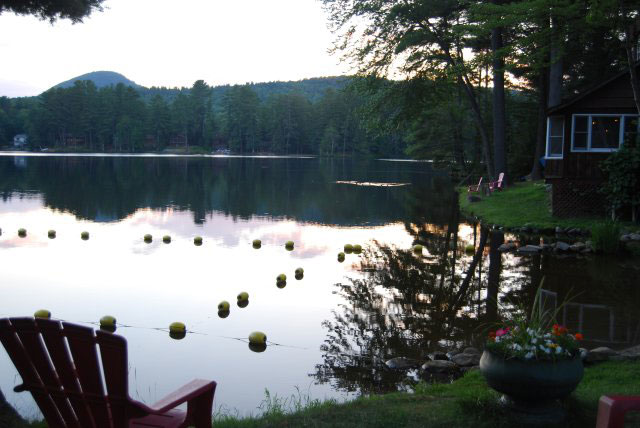 All our facilities are surrounded on three sides by the waters of Lake Vanare; a photographers paradise, and an artist's picture of breath-taking sunsets and mountain views. Each housekeeping cabin has its own porch for relaxation while enjoying the beautiful picturesque view of the lake. For a good old fashioned cookout with family and friends each unit is provided with its own picnic table and grill. Inside the unit, your family will find a clean, comfortable, modern apartment. Whether you need a one bedroom or two-bedroom unit, your family will enjoy our fully equipped up-to-date kitchen including a microwave. While you prepare your meals, occupy the children with our remote control cable TV. All you need to bring is food, refreshments, beach towels, and for the fisherman, fishing gear.
We also have a one of a kind Efficiency Room, great motel rooms and quaint Adirondack Cabin Rentals.